HOME>Introduction of products
Introduction of products
1

Mold flux

The mold fluxes which Nipponn Thermochemical produses and sells are added in the mold on the steel making process.
Powder product and spherical hollow product are in them and they are for continuous casting and for ingot casting.

The role of mold flux
Lubrication between mold and solidified shell.
Controll the heat flux from the molten steel to the mold.
Thermal insulation in the mold.
Prevention against oxidation of molten steel.
Absorption of inclusions come from the molten steel in the mold.
2

Tundish flux

Tundish flux is added in tundish to help making clean steel in continuous casting process.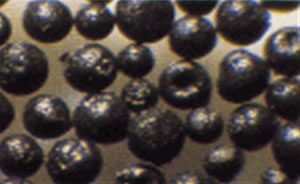 Steel Manufacture Process
Our product is used in a process of the continuous casting.